Setup
Simply click on the following link to use the Proxy:
https://t.me/proxy?server=t.segfault.net&port=8443&secret=bcfb182a1bafbc16ea92652628133c07
Telegram will start upon clicking the link. Press Enable to accept the Proxy.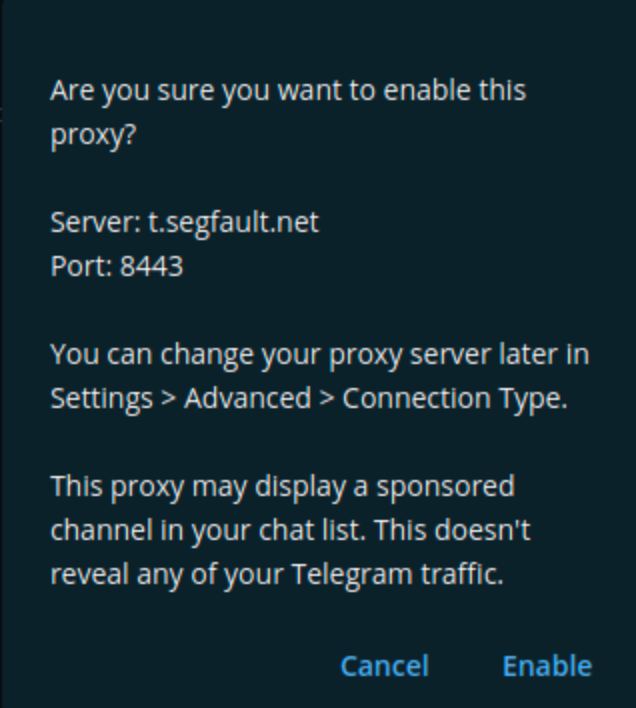 Why
Because we can. This project is maintained by LouCipher.
THIS IS BETA TESTING AT THE MOMENT. TALK TO US IF YOU LIKE TO SEE ANY SPECIFIC FEATURES.
Contact
Twitter: https://twitter.com/hackerschoice
Mastodon: @thc@infosec.exchange
Telegram: https://t.me/thcorg
Web: https://www.thc.org
Medium: https://medium.com/@hackerschoice
Hashnode: https://iq.thc.org/
Abuse: https://thc.org/abuse
E-Mail: members@proton.thc.org